I think I can fairly say that this year has completely worn us all out. The events of last week's election, coupled with the amount of hate and anger that seems to be going around is making me really sad. Usually my television shows distract me enough that I can escape the real world for a few hours each night, but I have recently realized that a lot of the shows I am currently watching are dark and depressing. There are few brights spots, like Jane the Virgin and Younger, but even my light-hearted superhero shows are getting me down. Which is why I am surprised that more people are not watching No Tomorrow on The CW.
No Tomorrow is about Evie, played by Tori Anderson, a quality-control assessor living in Seattle who falls for Xavier, played by Joshua Sasse, the hot guy at her local farmer's market. It turns out that Xavier believes the world is going to be destroyed by an asteroid in eight months and twelve days, and he tries to live life to the fullest. Every day he does at least one thing off his "apocalyst." With the help of Evie's quirky co-workers and her family, she is tries to figure out if Xavier can be taken seriously, or if he is simply crazy.


I first discovered Sasse on Galavant (an ABC casualty, despite two awesome seasons), and I find his on-screen chemistry with Anderson to be downright delightful. Jonathan Langdon, Sarayu Blue, Jesse Rath, and Amy Pietz round out the hilarious supporting cast, with Ted McGinley, Gigi Rice, and Kelly Stables recurring as Evie's family.
While the premise of a guy who thinks the world is going to end soon sounds like a real downer, it is actually the show that I look forward to the most each week. Every episode makes me laugh a lot, and it just makes me really happy. It is genuine and uplifting, and it has even inspired me to make my own "apocalyst," which definitely includes getting into a food fight, preferably with lots of cake. It also does not hurt that Xavier is shirtless at least once per episode: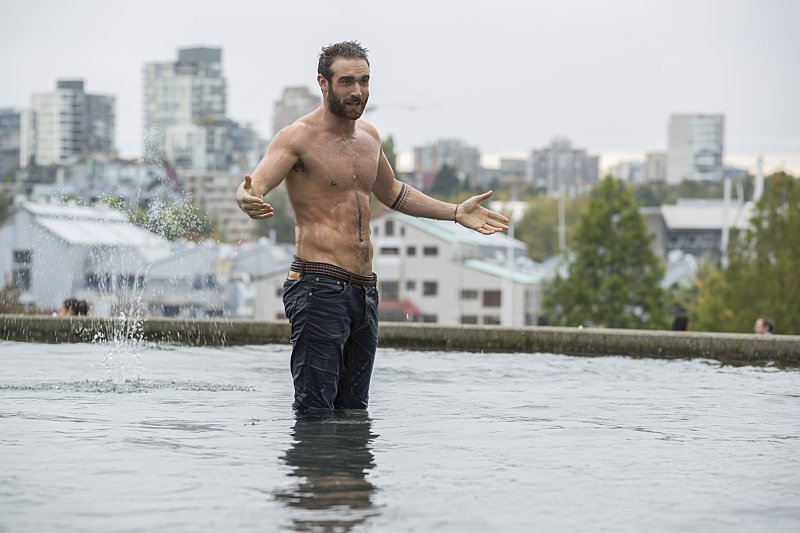 I do not think you need to watch the first episode if you want to jump right into the series. However, if you would like to, it will only be on The CW's website until tomorrow. And I highly recommend that you do so immediately. In fact, I am going to re-watch the pilot right now! **Update: The entire first season has now been added to Netflix, so you have no excuses not to watch it!**