This was, unfortunately, a much harder list to put together than my lists of Jewish and Christian characters. While we have started to slowly move away from the stereotype of Muslim characters only being depicted as terrorists, there still are not very many who are lead or recurring characters on mainstream television shows. I will preface this by saying I do not watch all of these shows, so I apologize if my descriptions of any of the characters is wrong.
1. Nasir Khan – The Night Of, played by Riz Ahmed
Nasir is Pakistani-American college student, born and raised in Queens, NY, who is accused of murdering a girl on the Upper West Side. He is denied bail when the District Attorney uses his Pakistani background to claim that he is a "flight risk."
2. Nimah and Raina Amin – Quantico, played by Yasmine Al Massri
Arab-American twin sisters from Michigan who begin training for the FBI as one person to see if they could do the same while undercover in the field. Raina is the more conservative of the two, and the one that wears a hijab.
3. Arastoo Vaziri – Bones, played by Pej Vahdat
One of the Squinterns working at the Jeffersonian, he is originally from Iran but was exiled for his political views. His family still resides in the country, and Arastoo is allowed to visit Tehran when his brother is diagnosed with a brain tumor.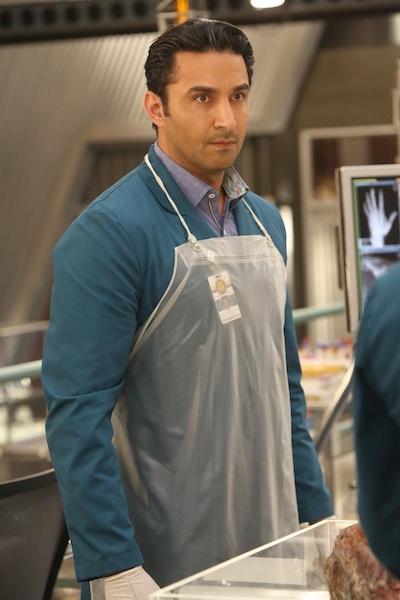 4. Aliyah Shadeed – American Crime, played by Regina King
The sister of drug addict Carter Nix, who has been accused of murder, she is relentless in trying to prove her brother's innocence. She is American-born and a convert to Islam.